When I started Journaling at the age of 15 I had no idea about the power of this ritual.  I was just happy to have a place to express myself . We had moved to Switzerland from Africa when I was almost 12.  Besides being homesick for Africa I also did not know where I belonged anymore. I was not fully eastern and I was not fully western.  I did not really fit anywhere. Who was I?
Today I know it was an important part of  my own self awareness which is one of the most important qualities of an awakened woman.  I still have that first journal that I wrote and it still remains the most beautiful one amongst my journals.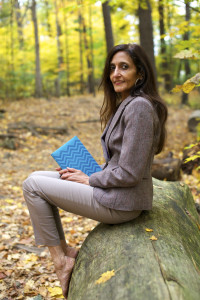 I highly recommend Journaling to my clients as the most potent self discovery tool there is. As a Leader it is important to stay connected to yourself so you can be of true service in your work.
Whether you are new to journaling or a pro here are some ideas to inspire you to make Journaling a powerful daily practice.
Journaling Options 
Daily Personal Journal – To write freely what you want to process about your day
Daily Gratitude Journal – List at least 5 things you are grateful for.  Helps you to connect to the abundance that already exists in your life
21 Day Habit Journal – To support you in changing a habit
40 Day Holy Process Journal – To connect deeper with your Spirit
Exercise Journal–  To track how your exercise choices are helping you mentally, physically, emotionally and spiritually
Wellness Journal – To track your food choices and supplementation as well as the improvements you notice in your wellbeing on all levels
Affirmation, Quotes and Poetry Journal – Words that touch your heart and uplift your soul
Powerful Questions and Deeper Inquiry Journal – Our lives are defined by the questions we ask. This will help you get answers on the decisions that will transform your life.
Travel Journal – Take one with you on your trip to note down all the exciting adventures you experience. You can also collect tickets, restaurant menus, entry tickets, post cards, food labels and all kinds of souvenirs to create a scrapbook of your trip.
Creativity Journals – Ideas and dreams that you are passionate about and want to bring to the world. Use your Journal to make your dreams happen!
Money Journal – Anything and everything to do with Money. Being organized around money is absolutely necessary for your money flow.
If you are new to Journaling start with one and then explore to see what works best for you. 

Early mornings and bedtime are excellent times to journal as they provide quiet periods of time for reflection.